Detail stripping the M1 Garand's Sights can be a little tricky, particularly the rear sight. It is very rare that you will need to take the rear sight apart. Getting the rear sight back together is also a little tricky.
In this section we will first cover the front sight and then we will cover the rear sight in explaining the disassembly procedures that I use.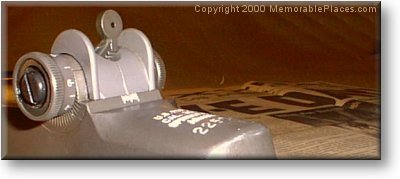 Most procedures we do when stripping an M1 Garand can be accomplished with a standard GI Combo Tool. However, when working on the sights, we also use a small flat bladed screwdriver and a 3/16 inch Allen wrench (aka: hex-key).
If you find yourself not knowing a part name we refer to in this section, please check the nomenclature pages for a photograph, description, and more information.
We will start by disassembling the front sight.