When it is time to put the trigger group back together make a habit of first laying out all of the parts and checking to make sure they are all there. Nothing beats finally getting everything in place and holding tension on a spring only to find that you don't have the pin for it.
The parts needed are pictured below.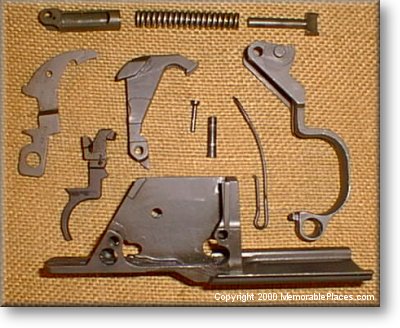 When all of the parts are ready to go begin the assembly process with the Clip Ejector Spring...