Before placing the Gas Cylinder on the Barrel, reassemble the Stacking Swivel. First - place the Stacking Swivel so it straddles the hole cut for it in the Gas Cylinder.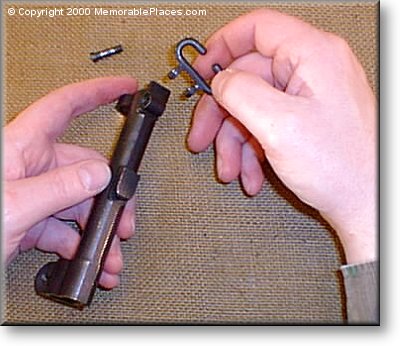 Then insert the Stacking Swivel Screw from the right hand side of the Gas Cylinder.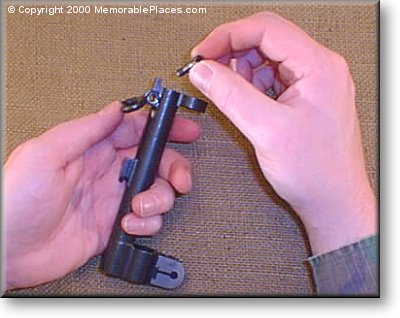 Next, tighten the screw by turning it clockwise until it is quite firmly secured in place. Some people will peen the end of the screw for added security but we do not.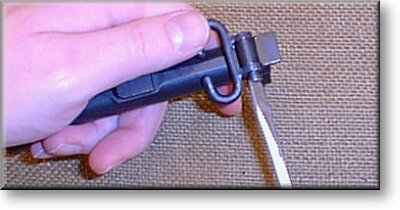 Since the front sight is already on (see the sight reassembly section on this website) prepare to place the Gas Cylinder on the barrel.