Detail stripping the M1 Garand's Clip Latch Assembly is easy. As always the first step is always to wear a pair of safety glasses.
Most of the things that need doing can be accomplished with a standard GI Combo Tool. These useful tools at
gunshows for as little as 10 bucks and as high as 25. The Clip Latch Assembly comes apart easily by using one of these tools.
Before we can remove the Clip Latch Assembly we have already removed the bolt and the rest of the feeding and firing mechanism.
Start by removing the long Clip Latch Pin. This is easily done by using the combo tool to begin pressing the pin outward from the buttstock end.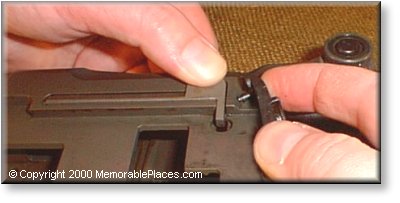 When the Clip Latch Pin is about 1/8 or 1/4 inch out I hook it with your fingernail and pull it out the rest of the way.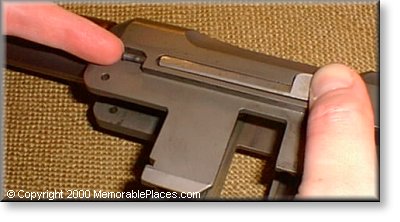 Then move on to removing the clip latch...