The first part to be placed when we reassemble a Clip Latch Assembly is the Clip Latch Spring. This is simply inserted, larger side down, into the mating hole in the Clip Latch.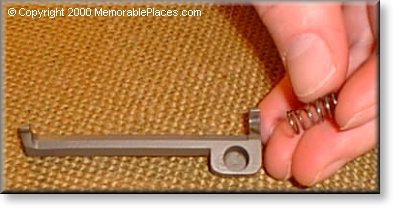 With the spring in place the Clip Latch is inserted into the side of the Receiver. Note that there is a small round groove cut for the spring to fit into on the receiver.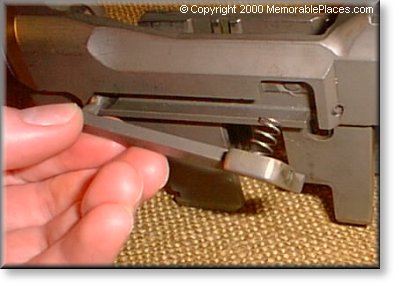 With the Clip Latch in place only one more step needs to be done...