Part name: Windage Knob
Part Function: The Windage Knob is an integral part of the Rear Sight Assembly. It is used to change the point that the bullet will impact to the right or to the left. This adjustment may be needed because of a strong crosswind just to 'zero' the rifle.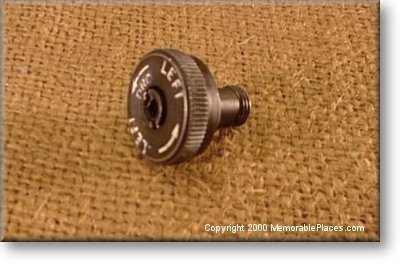 Special Notes: none.
Other items of interest in this photograph: none.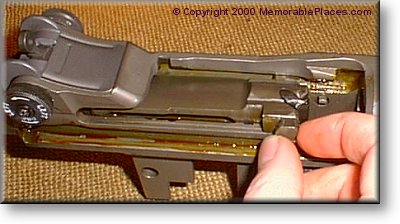 Windage knob shown in receiver assembly.
This page was last updated on: March 14, 2002