Part name: Trigger Guard
Part Function: The Trigger Guard is used to keep a soldier from inadvertently discharging his weapon should he snag an otherwise exposed Trigger on a branch, clothing, or other impediment. On the M1 Garand the Trigger Guard also locks the weapon together and is capable of cocking the hammer for field stripping. It also provides a mount-point for the winter trigger and guides the safety.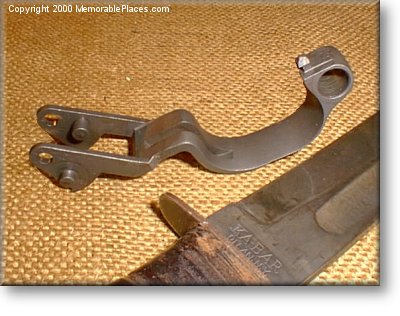 Special Notes: There are two types of Trigger Guards commonly seen on M1 Garand Rifles. The Trigger Guard pictured above is a milled variety.
Other items of interest in this photograph: W.W.II KA-BAR Knife. In this picture you can see the hilt area of a KA-BAR Marine Combat Knife. These wonderful knives were probably one of the better knives ever made.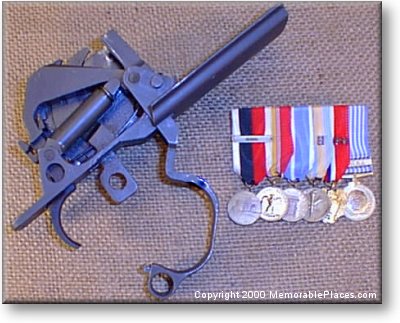 Trigger Guard assembled in Trigger Group
This page was last updated on: March 14, 2002