Part name: Receiver
Part Function: The M1 Receiver is the heart of the rifle. It is the main item that other parts are connected to or bolted on.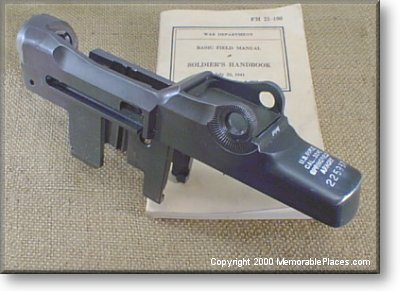 Special Notes: The receiver is considered a firearm by law even if it has not got anything attached to it. The receiver is where the serial number is stamped.
Other items of interest in this photograph: Soldier's Handbook. This is an original Soldier's Handbook from 1941/1942. In it there is a small chapter about the M1 and many other chapters dealing with numerous areas of military life. From uniforms, to rank, to combat.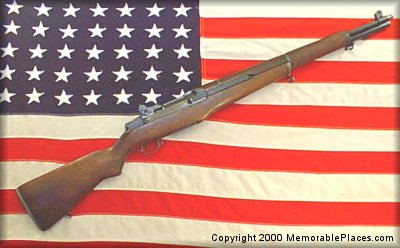 Receiver shown in final assembly.
This page was last updated on: March 14, 2002