Part name: Rear Sight Aperture
Part Function: The Rear Sight Aperture is the object that a shooter will look through and line up with the front sight and then the target in order to place an accurate shot. The rear sight is raised and lowered via a pinion on the elevation knob in order to change the level at which a bullet will impact the target.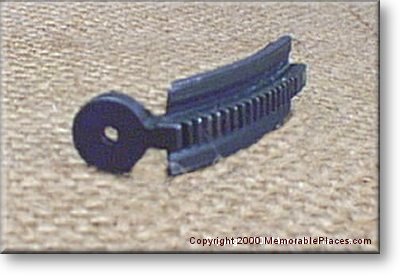 Special Notes: none.
Other items of interest in this photograph: none.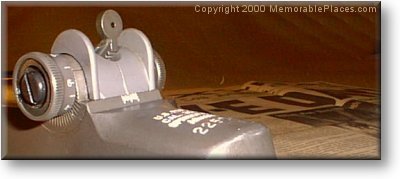 Aperture shown in final assembly.
This page was last updated on: March 14, 2002