Part name: Rear Handguard Band/Clip
Part Function: The Rear Handguard Band is used to secure the Rear Handguard to the barrel of the rifle.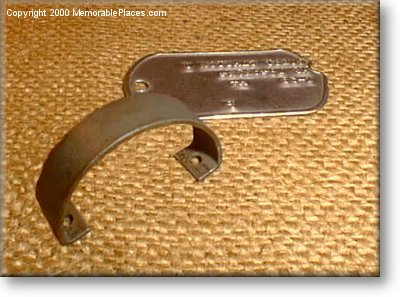 Special Notes: It is extremely easy to crack or break the rear handguard when removing or replacing the Rear Handguard Band.
Other items of interest in this photograph: Dog Tag. This is a Korean War Era dog tag. Dog tags were used to identify soldiers and bodies. They were usually issued two per serviceman.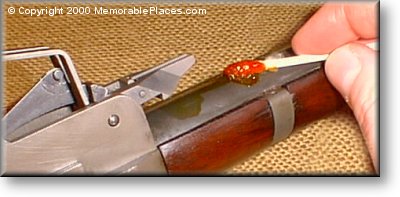 Rear Handguard band shown in final assembly.
This page was last updated on: March 14, 2002