Part name: Operating Spring
Part Function: The Operating Spring provides the M1 with the power to feed and cycle the semiautomatic action.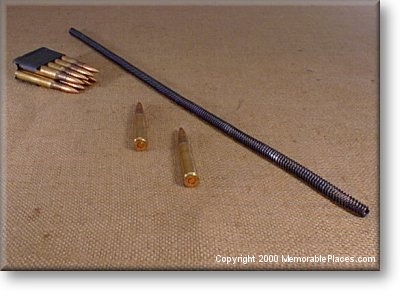 Special Notes: none.
Other items of interest in this photograph: Ammunition. The M1 Garand usually used 30-06 caliber ammunition on 8 round clips. One of those clips is shown here along with two loose individual rounds.

Spring shown during re-assembly.
This page was last updated on: March 14, 2002