Part name: Gas Cylinder Lock Screw Valve
Part Function: The Gas Cylinder Lock Screw Valve is responsible for several things. First it is threaded through the Gas Cylinder Lock and into the gas Cylinder to hold the Gas Cylinder Assembly in place.
Second there is a tiny relief valve built into this part which is used for shunting the gas for rifle grenade launching.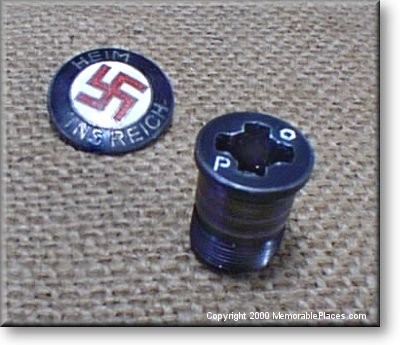 Special Notes: none.
Other items of interest in this photograph: (above) Nazi Badge. This Nazi Badge was captured by a GI during World War II.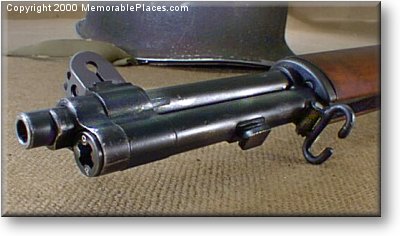 Gas Cylinder Lock Screw Valve assembled on the M1 rifle
This page was last updated on: March 14, 2002