Part name: Gas Cylinder Lock
Part Function: The Gas Cylinder Lock is responsible for keeping the gas cylinder in place on the barrel.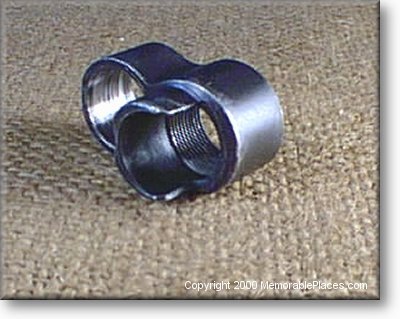 Special Notes: The Gas Cylinder Lock screws onto the barrel near the muzzle and snugs down onto the Gas Cylinder in order to hold it in place. The Gas Cylinder Lock Screw Valve is then pushed through the Gas Cylinder Lock and threaded into the Gas Cylinder.
Other items of interest in this photograph: GI Army Helmet. Not much good for stopping a bullet head on, but a lifesaver against ricochets and shrapnel.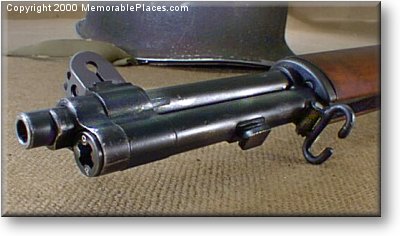 Gas Cylinder Lock assembled on the M1 rifle
This page was last updated on: March 14, 2002