Part name: Front Sight & Front Sight Screw
Part Function: The Front Sight is used in conjunction with the rear sight to line the rifle up on the target. Note the 'wings' on the front sight. These help to protect it from getting bent or dinged.
The Front Sight Screw is used to hold the front sight in place.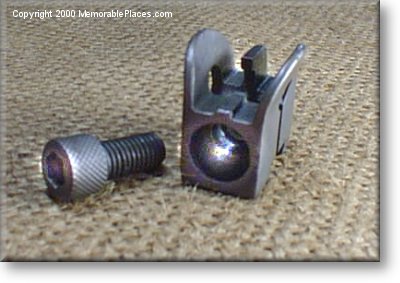 Special Notes: The Front Sight is attached to the Gas Cylinder directly. This means that anything that changes the alignment of the Gas Cylinder also changes the point of aim of the rifle. Note in the photograph below that the bayonet lug is also part of the Gas Cylinder assembly.
Other items of interest in this photograph (below): Combination Score Book for U.S. Rifles M1903 and M1 and Browning Automatic Rifle M1918A2. These books were issued to soldiers to keep their shooting range scores in.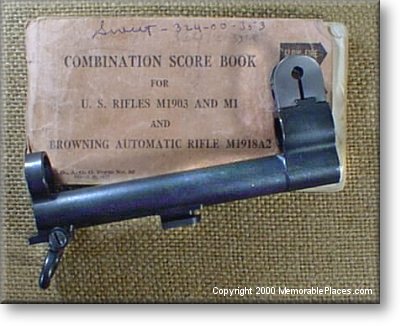 Note how the Front Sight is part of the Gas Cylinder Assembly.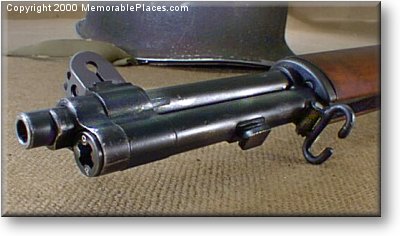 Parts shown in final assembly.
This page was last updated on: March 14, 2002