Part name: Follower Arm
Part Function: The Follower Arm is used to push the slide and follower assembly toward the top of the M1 Rifle in order to push cartridges into place for feeding. The Follower Arm gets its 'power' from the follower rod which is driven by the operating rod spring.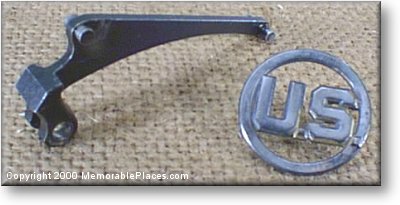 Special Notes: Lubricating the Follower Arm at the pivot points is a good idea.
Other items of interest in this photograph: description not present.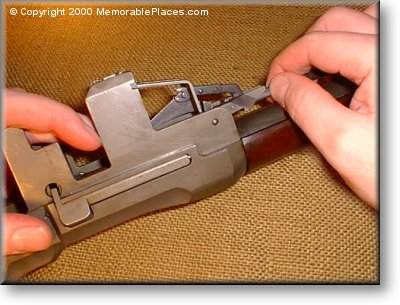 Follower Arm shown in final assembly.
This page was last updated on: March 14, 2002