Part name: Extractor, Extractor Spring, & Extractor Spring Plunger
Part Function: The Extractor which is pictured on the top right is responsible for grabbing a chambered cartridge case (loaded or fired) and for pulling it from the chamber.
The Extractor Spring which is pictured at the top left is responsible for keeping tension on the extractor plunger.
The Extractor Plunger can be seen at the bottom of the Extractor Spring and is responsible for pushing the Extractor back into position.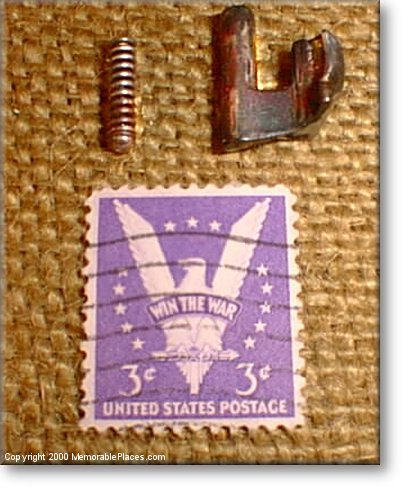 Special Notes: the extractor spring plunger is not removed from the extractor spring in this photo.
Other items of interest in this photograph: US Victory Stamp. During World War II these stamps depicting the 'Victory Eagle' were issued for regular postage. The patriotic theme is unmistakable.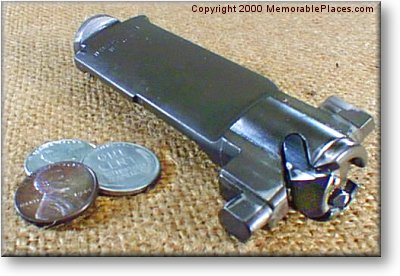 Parts shown in final assembly.
This page was last updated on: March 14, 2002