Part name: Ejector & Ejector Spring
Part Function: The Ejector is responsible for 'popping' a cartridge (fired or not) off of the bolt, around the extractor, and out and away from the rifle.
The Ejector Spring powers the Ejector.
The Ejector is on the top right.
The Ejector Spring is on the top left.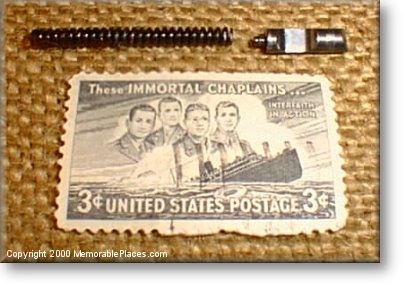 Special Notes: It is really easy to have this assembly shoot itself out of the bolt and get lost when taking it apart.
Other items of interest in this photograph: The Immortal Chaplains Stamp. This stamp was issued to commemorate the lives of four military chaplains who gave up their lives so that other men could have life preservers on a ship sunk by enemy action in World War II.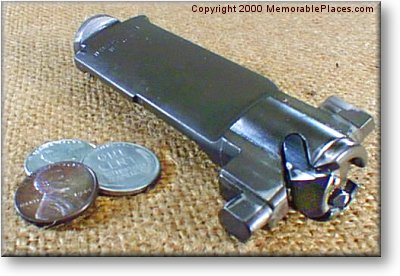 Ejector and Ejector Spring in final assembly.
This page was last updated on: March 14, 2002