Part name: Stock / Buttstock
Part Function: The Buttstock or Stock of the rifle is used to support the main assemblies of the rifle and to aid in stabilizing the weapon against the shoulder. It is also a repository for rifle cleaning equipment.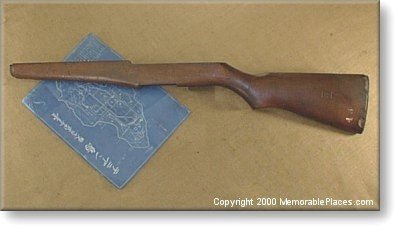 Special Notes: Most M1 Stocks were made of walnut though they are also seen in beech, birch, laminates, fiberglass, and plastic.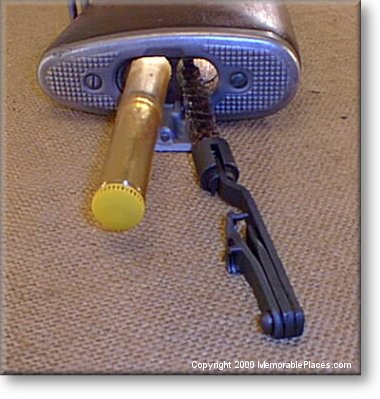 Cleaning kit holes in buttstock.
Other items of interest in this photograph: Captured Jap Map. The map pictured here under the M1 Garand buttstock was found in a footlocker which once belonged to a serviceman. The man's family had thrown the trunk out and I was lucky enough to find it before the garbage collectors did.
This is of Tinian Island and is 72,000 to 1 scale. Tinian, as you probably know, is the island south of Saipan where the Marines slugged it out and were burdened by one of the most horrific battles of World War II. Many good men died to wrest this place from the hands of the enemy.
Allow me to let the late Lane Smith tell you a bit more about Tinian:
"The Marine's amphibious landing at Tinian (one of the Marianas Islands) is remembered as the pinnacle of the art, combining outstanding intelligence, planning, gutsy command decisions, close coordination of all support assets and brutal execution. The conquest of Guam, Saipan, and Tinian provided forward airfields, allowing US B-29s to begin their devastating attacks on mainland Japan."
The limited help that I have gotten so far, says that there is nothing interesting from a military standpoint on the map except for farms and a few ports. There are No bunkers, airfields, or military bases. The map is not dated, but since the Japanese militarized the island, then this must be a map of the island before the invasion.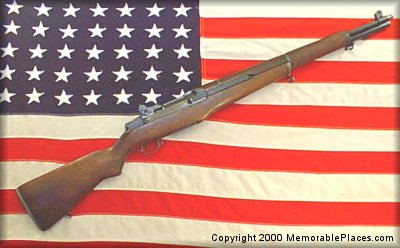 Stock shown in final assembly.
This page was last updated on: March 14, 2002