Part name: Buttplate
Part Function: The Buttplate on the M1 Garand Rifle served as both a protector for the exposed end-grain of the stock and as a cover for the cleaning kit holes drilled into the buttstock. The Buttplate is made of fairly heavy metal that won't crack or chip during drills or when used to buttstroke an enemy soldier.
The hinged cleaning kit cover is spring loaded and snaps into place when closed. It is actually pretty darn secure.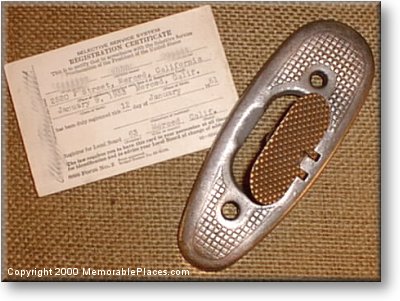 Buttplate showing cleaning kit access door 1/2 open.
Special Notes: Running up to targets at the local civilian rifle range and buttstroking them is not generally advised.
Other items of interest in this photograph: A Korean War Era 'Selective Service System Registration Certificate' better known as a 'Draft Card'. These were issued to civilians in order to confirm that they had been entered into the 'draft-system'. The card was printed with identification information and a draft number.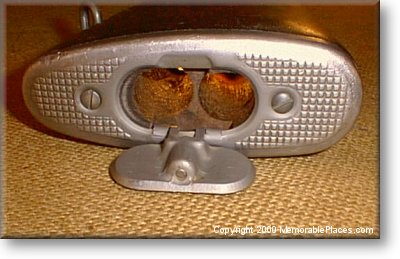 Buttplate shown in final assembly.
This page was last updated on: March 14, 2002