One unusual and interesting item that you will see frequently at gunshows for the M1 Garand is the 'Winter Trigger'.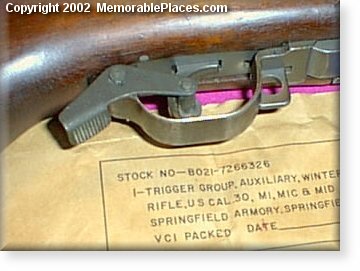 The information that we have is that these triggers were developed during the Korean War to meet the needs of soldiers whose gloved fingers could not properly and safely be inserted into the M1's trigger guard.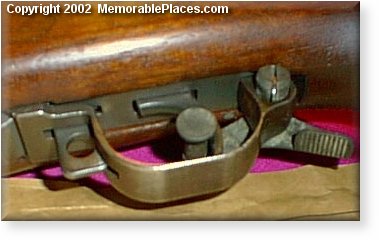 The winter trigger allows the soldier to fire his weapon by depressing a lever just below the wrist of the stock on the pistol grip instead of pulling the trigger in the traditional manner.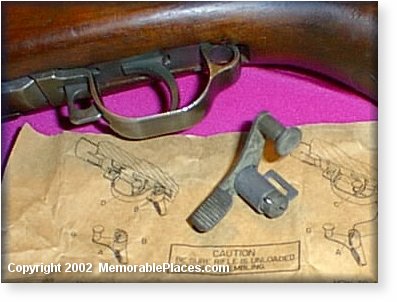 We personally believe that these devices are not at all safe to leave mounted on a weapon as they are completely exposed and can be accidentally tripped pretty easily.
Still it is an interesting item to have just to say you have one.
This page was last updated on: March 14, 2002